Breathalyser Sales & Service Pty Ltd - trusted since 1986 as Australia's oldest supplier of breathalyser equipment.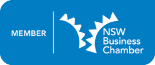 Our Values
We are one | One team - We are a group of strong and diverse individuals unified by a clear common purpose.

Our customers define us - We know our business flourishes or dies because of our customers. Customer service is everything.
Only the best will do - We are a one stop shop that offers only the highest quality product. If it don't work, we don't sell it.
We evolve fast - We take risks and confront failure openly. We recognise and repeat success aggressively. We actively seek out and provide constructive criticism.
The company is mine - We stake our personal and professional reputations on the excellence of our work.
Who we are:
Breathalyser Sales and Service is recognised as the Australian leader in the supply, service & calibration of high quality drug and alcohol testing equipment. The company commenced operation in 1986 and has continued to expand with the increasing demand for safer roads and workplaces. As a Australia's oldest distributor, Breathalyser Sales and Service continue to be your "One Stop Breathalyser Shop" offering personal, industrial and law enforcement grade testing equipment - operating from their Sydney, Perth, Melbourne and Brisbane sales and service centres.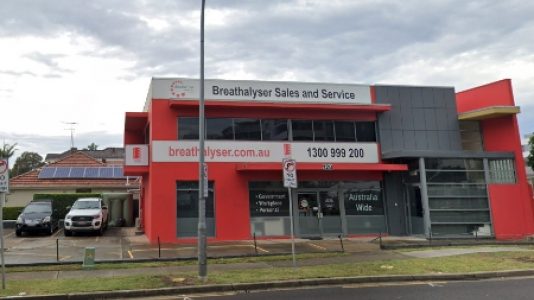 Breathalyser Sales and Service Pty Ltd supply the most advanced, efficient, exceptionally accurate and reliable hand held and wall mounted breath testing devices on the market. All products are certified, or comply with, Australian Standard AS3547 and are manufactured under a Quality Assurance Licences, ensuring the accuracy of our products.
Discontinued from our product range are the hand held Alcolizer HH1, HH2 & LE Unit, however we are still providing accessories and calibration services for these models.
The EnviteC by Honeywell, AlcoQuant 6020 plus Standard, STD Download, Passive and Datamanager models are a superior replacement offering more features, greater warranty (an amazing 3 yrs) and exceptional accuracy. Now shock, dust and water resistant, the AlcoQuant 6020 plus is the world leader in hand held breathalysers.
Also discontinued from sale in our product range is the Alcolizer wall mounted item (a full range of service/parts and repairs is still offered), and it is now replaced by the world's most technologically advanced wall mount: AlcoMeasure WM. This Australian Made, AS3547 certified product is available in different models, and can be customised to suit various requirements. AlcoMeasure WM is certified to Australian Standard AS3547, and more importantly, the only wall mounted alcohol breath testing unit that automatically calibrates every 24 hours while offering in-built altitude and barometric calibration adjustment, the world's fastest test times and a dust sealed operating system to ensure the unsurpassed accuracy.
Breathalyser Sales and Service supply equipment that is used by all levels of government and the private sector throughout Australia and the world. These include local councils, roads authorities and associations, law enforcement, corrective services, public health, public and private utilities, the mining, transport and shipping industries, pubs and clubs, sporting associations and the personal market.
Fundamentally, where Road Safety is an issue or Occupational Health and Safety policies are applied to provide a safe workplace, a high quality and reliable AS3547 certified or compliant alcohol breath testing device is an essential requirement.

"A Safer Workplace is a Short Breath away".
I want to thank you and your staff for providing excellent service and professional advice.

26 Apr 2023
It is always a pleasure to deal with you guys and gals at Breathalyser Sales and Service. We recently upgraded our breathalyser to the new AlcoQuant 6020. Never a problem, your team always have answers to our questions if we phone and your online ordering is simple, fast and our orders are always processed and posted quickly. Excellent service ! Thank you.

23 Jan 2023
Dear Aimee, Just responding to say thank you for the quick turnaround. I have received the two new units this afternoon.

26 Oct 2022
Hello Corinne, You truly do need recognition on being an awesome employee, especially with customer service and attending to urgent requests. Please forward my email to your line supervisor so that they may make note of my appreciation.

01 Apr 2022
I have to say that your oral test kits are some of the best I have used!!! We did use the @#$%^!&* (competitor) ones but I did receive some pinched fingers with those and they are difficult to read. I have found your kits very reliable, easy to use and results are pretty fast.

01 Mar 2022
Hi Ben, Just a quick email to give feedback on the service I have received from yourself on behalf of Breathalyser. I have been dealing with you for almost 12mths and I would say you are the best supplier that I have to date. Your response times are excellent, quotes and information always speedy and your follow up and action is faultless. The turnaround time on calibrations is spot on…

17 Feb 2022