Breathalyser Sales & Service Pty Ltd - trusted since 1986 as Australia's oldest supplier of breathalyser equipment.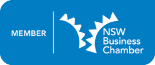 Breathalyser Training
Breathalyser Sales & Service has sucessfully trained thousands of breathalyzer users by providing a suitable training package for every need. Our friendly staff will facilitate workplace training in the operation of each of our products with participants obtaining an official Breathalyser Sales & Service Certificate of Competency upon successful completion.
Online E-Learning
Perfect for remote areas or companies with numerous site locations
Designed for the participant to complete while accessing our On-Line Training Platform and while using the breathalyser. Approx. 45 min duration
Modules available for all our products at just $149.00 + GST per person (discounts available for large teams, please enquire)
To order order on-line, please go to the "On-Line eLearning" page of this web site and click the course of your choice. Or please call 1300 999 200 Australia wide to speak with our friendly staff.
Classroom Style Training
Classes a maximum of 12 participants per class for a duration of approx. 1.5 hrs
Available at our training rooms in Sydney and Brisbane or at your site (conditions apply)
Prices vary depending upon your location, so please contact us for a training quote.
To learn more or to arrange a training course, please call 1300 999 200 Australia wide or contact your nearest sales and service centre.
Course Outline
Click on the link below to download a copy of our course outline