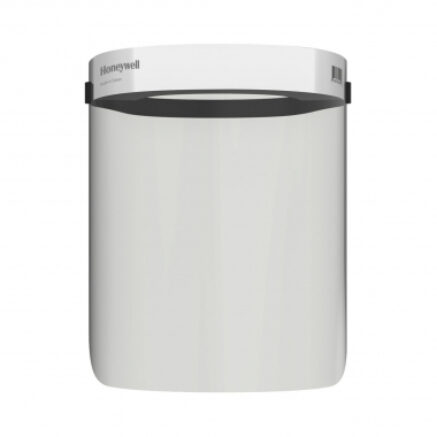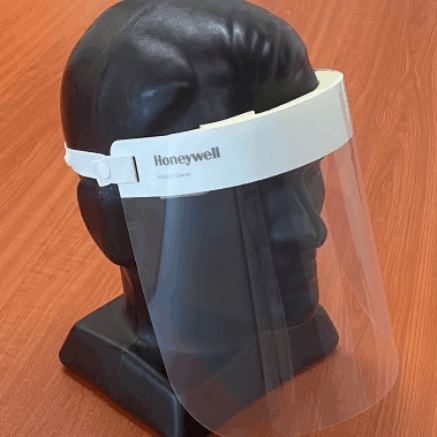 Disposable Faceshield by Honeywell
The Honeywell Disposable Faceshield is designed for healthcare and social care workers and is intended for use in situations where social distancing isn't feasible and in areas with high risk of community disease spread.

ON SALE NOW! Was $7.00 each, now only $3.50!
COVID Safety Product
329 mm wide and 220 mm height to provide large coverage over the face
PET recyclable material with 0.188 mm thickness
Anti-fog coating on interior surface to prevent fogging and provide better vision
30 mm foam thickness for optimal distance between face and faceshield
Complies with:EN 166:2001 Clause 7.2.4 protection against droplets & splashes of liquids
ANSI/ISEA Z87.1-2015 Clause 8.1.2 droplet & splash hazard-faceshields
FDA registered
Elastic band (385 mm long and 20 mm width) for extra comfort and universal fit
White background for easy writing names or function.