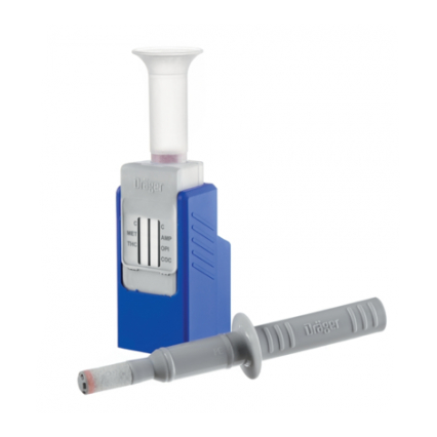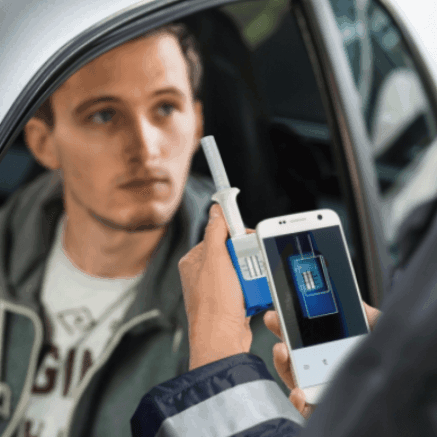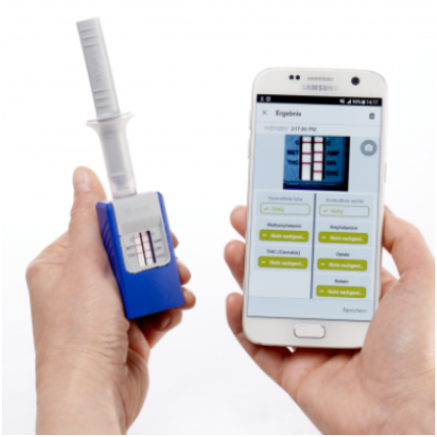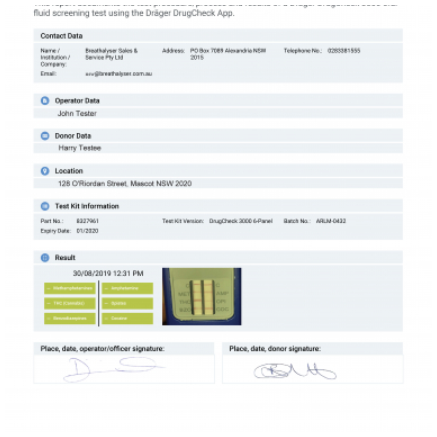 Dräger DrugCheck® 3000
*Cost per test - $30.00 + GST each (minimum order qty is 1 box of 20 tests @ $600.00 + GST).
Please contact your local sales office to discuss quantity discounts.
6 panel Oral Fluid (Saliva) Drug Test analyses saliva for the main six illicit drugs that have devastating effects in the workplace (THC, COC, AMP, MET, OPI, BZO). Use with the unique DrugCheck Mobile App for easy and fast recording of results and auto-emailed reports.

6 Panel Drug Test indicates for the following drugs and cut-offs:
THC (found in cannabis) - 25 ng/ml
COC (Cocaine) - 20 ng/ml
AMP (Amphetamine) - 50 ng/ml
MET (Methamphetamine) - 50 ng/ml
OPI (Opiates) - 20 ng/ml
BZO (Benzodiazepines) -15 ng/ml
20 Tests Included
High sensitivity, high accuracy via the in-built buffer solution
Quick sample collection in under 15 seconds, analysis time of 3 minutes
Hygienic and intuitive handling
Made in Germany
DrugCheck App for simple and fast data recording