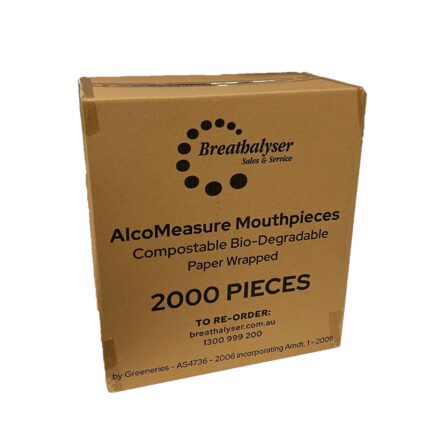 AlcoMeasure Mouthpieces - (2000 per box)
Order your pack of AlcoMeasure mouthpieces online today at a competitive price from Breathalyser Sales & Service and get swift delivery across Australia.
Each box contains 2000 mouthpieces giving you extra value for money when you purchase at our competitive price. The mouthpieces are specifically designed for use with AlcoMeasure WM wall mounted breathalyser devices.
These breathalyzer accessories are made from sugarcane and are compostable and biodegradable, helping you to maintain sustainability at your organisation. They are individually paper wrapped and are 150mm length.
To order breathalyzer accessories for your AlcoMeasure wall mounted breathalyser, please call 1300 999 200 or email sales@breathalyser.com.au. Shipping costs vary depending on location.
Individually paper wrapped
Sugarcane, Compost/biodeg