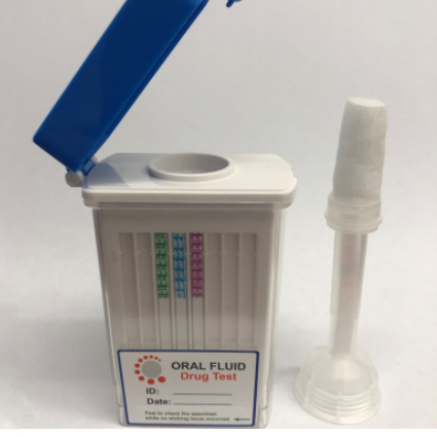 Oral Fluid Drug Test - 7 Panel
NOW IN STOCK

*Cost per test - $17.00 + GST each (minimum order qty is 1 box of 25 tests @ $425.00 + GST). Please contact your local sales office to discuss quantity discounts.

Manufactured to comply with Australian Standard AS4760: 2019 cut-off levels. Our own Breathalyser brand 7 panel Oral Fluid (Saliva) Drug Test analyses saliva for the main six illicit drugs that have devastating effects in the workplace (THC, COC, AMP, MET, OPI, BZO, OXY).
7 Panel Drug Test indicates for the following drugs and cut-offs:
THC (found in cannabis) - 15 ng/ml
COC (Cocaine) - 50 ng/ml
AMP (Amphetamine) - 50 ng/ml
MET (Methamphetamine) - 50 ng/ml
OPI (Opiates) - 50 ng/ml
BZO (Benzodiazepines) -10 ng/ml
OXY (Oxycodone) - 40 ng/ml
Saliva tests for drug use are now reliable, affordable and very easy to use. Using a saliva test kit offers different advantages and drawbacks as well as different practical considerations than using a urine, hair or blood test; here's what you should know about saliva drug testing.

25 tests included
Manufactured to comply with Australian Standard AS4760: 2019 cut-off levels
Unique "snap lock" lid for no mess
Supplied with security seals and prodedure instructions
Oral Fluid testing devices are less intrusive than other testing methods