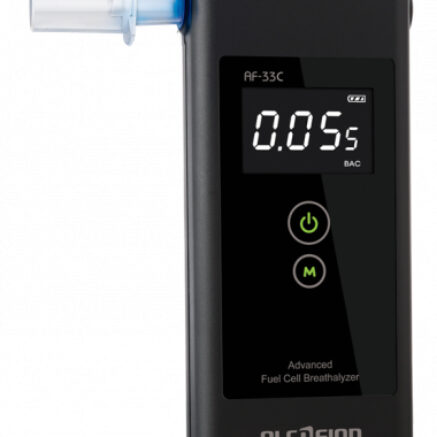 Recalibration - AlcoFind AF-33C
Get quality AlcoFind AF-33C recalibration solutions from the knowledgeable and experienced team at Breathalyser Sales & Service in Australia.
The AlcoFind AF-33C personal breathalyser requires calibration every 6 months to remain accurate. With regular calibration within the recommended timeframe, you can carry out unlimited tests with exceptional accuracy.
Return shipping is included in our fee, and we require just a short 2-3 day turnaround. It's all part of the comprehensive service we offer to help you keep your AlcoFind AF-33C personal breathalyser in the best working order.
Contact us today to find out more about our comprehensive and efficient service. Our knowledgeable team is always on hand to answer any questions you might have about our products and services.
Recalibration every 6 months
Unlimited tests
Return shipping included in fee
Allow 2-3 days turnaround
Download brochure for recalibration request form.