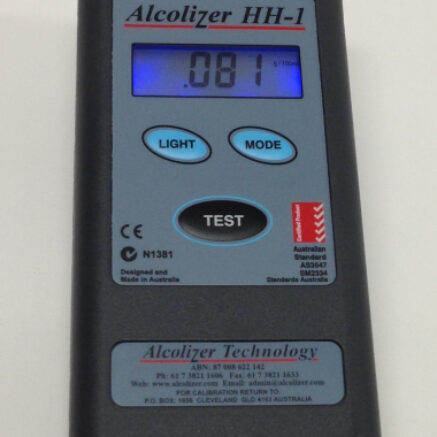 Recalibration - Alcolizer HH1/HH2
At Breathalyser Sales & Service, we can offer quick and professional Alcolizer HH1/HH2 recalibration services across Australia. Contact our team today to arrange a service from our qualified staff.
We recommend that you calibrate your Alcolizer HH1 or HH2 every 6 months, this will allow you to accurately carry out up to 300 tests on the HH1 and up to 900 tests on the HH2. We require a 4-5-day turnaround for each service and every calibration is carried out by our knowledgeable and experienced team.
Contact us for more information about our products and our team will be here to assist you. We have years of experience in delivering high-quality breathalysers and related services to a wide range of customers.

Please Note: This product may require extra parts and labour above the standard recalibration charge. Our friendly staff will contact you for authorisation prior to carrying out any further required works.

Recalibration every 6 months
HH1 Up to 300 tests
HH2 Up to 900 tests
Allow 4-5 days turnaround
Download brochure for recalibration request form.