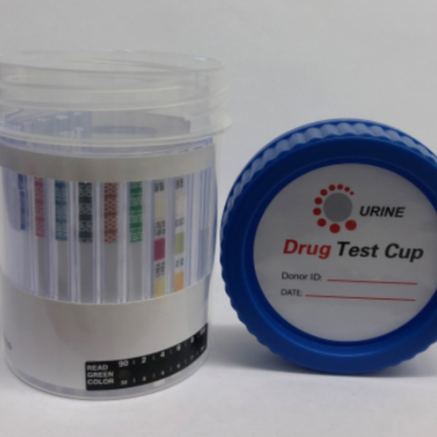 Urine Drug Test Cup - 6 Panel
*Cost per unit - $12.00 + GST (Minimum order qty is 1 box of 25 cups @ $300.00 + GST). Please contact your local sales office to discuss quantity discounts.
Our own Breathalyser brand 6 panel Urine Drug Test Cup analyses for the main six illicit drugs that have devastating effects in the workplace (THC, COC, AMP, MET, OPI, BZO).

Built-in specimen validity test to defeat specimen adulteration.

25 Cups Included
Complies with Australian Standard AS4308 cut-off levels
Rubber gasket sealed lid
Supplied with 25 plastic gloves, security seals and procedure instructions
Built-in temperature strip for sample integrity